Obadiah Prophesied that the Ten Tribes would be in Tserefat Meaning France and also referring to the West and to Britain



THE LOST TEN TRIBES AND TSEREFAT

Britain, France, and West Europe in Explicit Prophecy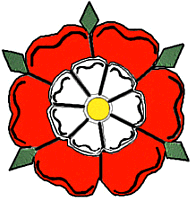 Biblical Locations of the Lost Ten Tribes

Geographical Proof

by Yair Davidiy


 Biblical Geographical Evidence 
Tserefat
---
Zarephath




[Obadiah 1:20]
AND THE CAPTIVITY OF THIS HOST OF THE CHILDREN OF ISRAEL SHALL POSSESS THAT OF THE CANAANITES, EVEN UNTO ZAREPHATH; AND THE CAPTIVITY OF JERUSALEM, WHICH IS IN SEPHARAD, SHALL POSSESS THE CITIES OF THE SOUTH.

According to the Commentators, in the above verse Canaanites means Germany,

Zarephath

means France, or France and Britain, or France and the region to the north of France, or all of the said areas together. Sepharad means Spain. The verse should be rendered from the Hebrew original and in accordance with the Major Commentators as the following:

[Obadiah 1:20]
AND THIS FIRST EXILE OF THE TEN TRIBES OF ISRAEL [Rashi] WHO

DWELL FROM GERMANY [=CANAANITES, Iben Ezra] AND HOLLAND [Jewish sources

quoted by Calvin], EVEN UNTO FRANCE [=ZAREPHATH, Rashi, Iben Ezra, Radak,

Abarbanel, Daat Sofrim] AND ENGLAND [= ZAREPHATH, Abarbanel] AND THE

CAPTIVITY OF THE JEWS OF JERUSALEM IN SPAIN [=SEPHARAD, Targum Yehonatan]

SHALL POSSESS THE CITIES OF THE SOUTH.
             Taking the Classical Commentators as a whole we see that the Lost Ten Tribes were considered to be in the west, especially in France and Britain. According to the Geneva Bible of Calvin on Obadiah 1:20:


"By the Canaanites, the Jews mean the Dutchmen, and by Zarephath, France, and by Sepharad, Spain."



             At all events Zarephath meant France (Rashi) and the north or France and Britain (Abarbanel) together. The verse was understood as saying that the Lost Ten tribes were in Zarephath (Rashi, Nachmanides).

In our book Ephraim and also in our Biblical Commentary on Obadiah we go into this subject in some depth, explaining each opinion, and giving some historical justifications for the identifications made.