Ancient Middle East Settlements in the North Sea Area
Wadden Sea Localities and the Eastern Mediterranean (Israelite Regions)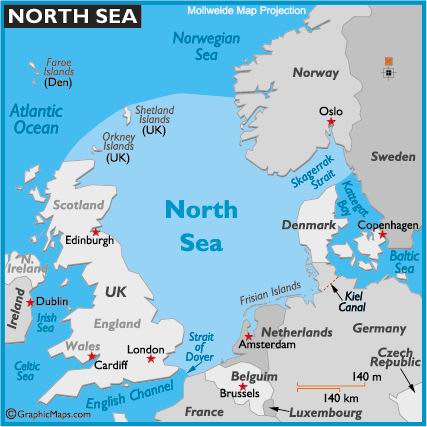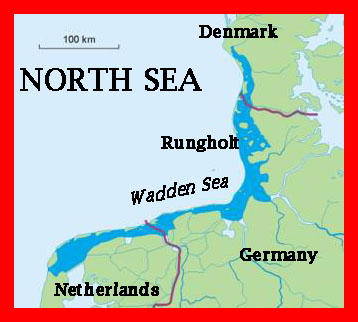 Edomsharde (Denmark) is where remains of a Minoan settlement have been found.
It is part of Pellworm (in North Germany). This is also the region of Rungholt.
The islets of Pellworm and Nordstrandischmoor and the Nordstrand peninsula are the only remaining fragments of Rungholt.
Rungholt was once an important town and port. It might have contained up to 500 houses, with about 3,000 people. Findings indicate trade in agricultural products and possibly amber. Supposed relics of the town have been found in the Wadden Sea,
In 1362 CE, 15 or 16 January, there was  a great storm known as the Grote Mandrenke, and sometimes also named after the saint Marcellus. Estimates put the number of deaths at around 25,000. Possibly 30 settlements were destroyed, and the coastline shifted east, leaving formerly inhabited land now under water in the tidal Wadden Sea.
Rungholt itself had been founded in ca. 1200 CE and destroyed in 1366.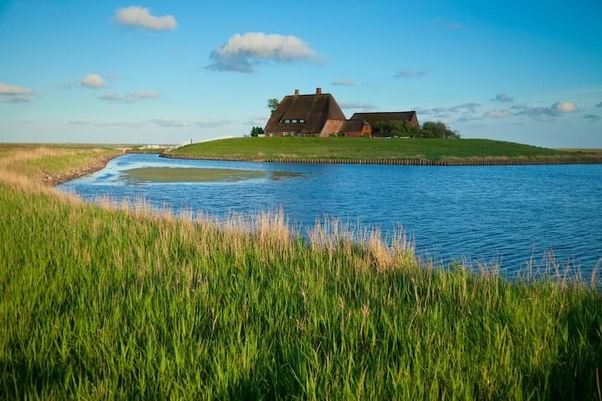 Scene from the Wadden Sea area, sent by Olaf Simons.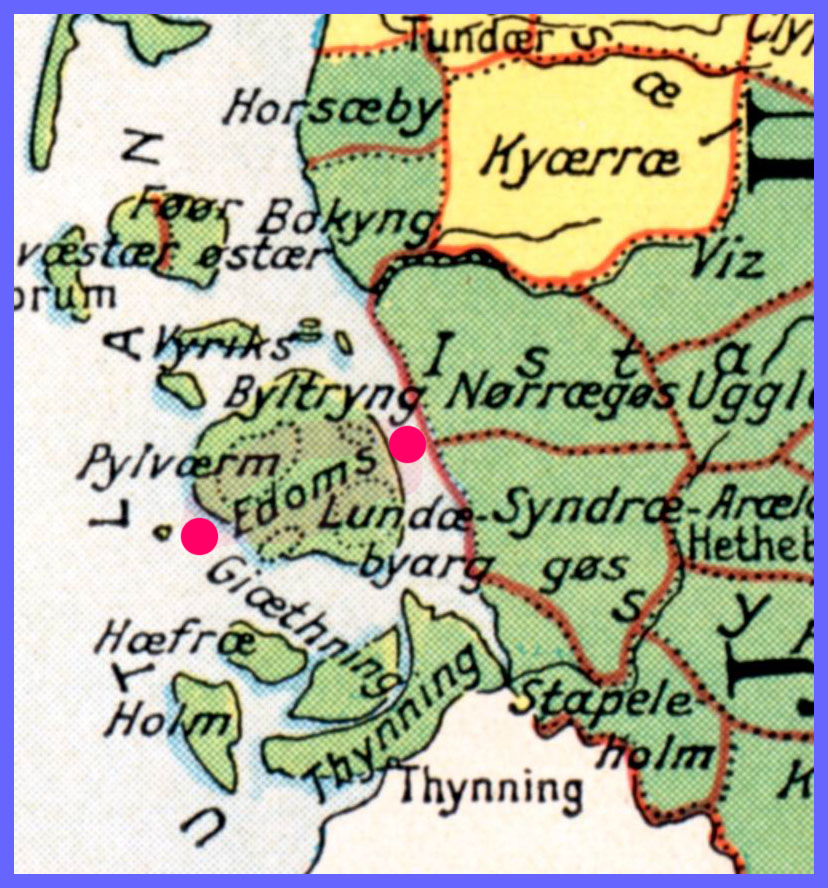 In deeper layers, it has been found that at the very same place of Rungholt other settlements had previously existed.
The deeper layers prove, there had been a settlement in 500 BCE and before that still deeper layers revealed ceramics from the Eastern Mediteranian and Middle East, dating back to 1400 BCE.
These dates may not be accurate but they indicate the possibility of Israelites (and other) settlement shortly after the Assyrian Exile of the Ten Tribes.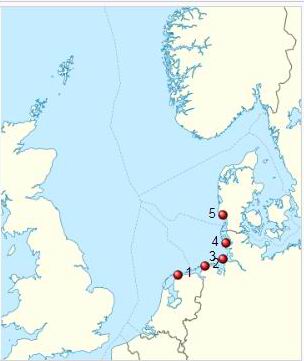 Present-day Sites in the Wadden Sea area.
Some Sources:
http://allempires.com/forum/printer_friendly_posts.asp?TID=27250