Descendants of David were to be Among the Rulers of Israel



To subscribe to our mailing list: Send an E-Mail with the word "SUBSCRIBE"
 Sons of David as Rulers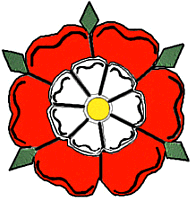 Biblical Locations of the Lost Ten Tribes

 Scriptural Proof 
Attributes  
by Yair Davidiy
Ruled by Sons of David

The Future 

In the future descendants of King David and of the Levites will be exceedingly numerous (33:22). The seed of Jacob will return and the seed of David will rule over them (33:26).


[Jeremiah 33:22]
AS THE HOST OF HEAVEN CANNOT BE NUMBERED, NEITHER THE SAND OF THE SEA MEASURED: SO WILL I MULTIPLY THE SEED OF

DAVID

MY SERVANT, AND THE LEVITES THAT MINISTERÂ  UNTO ME.

David was promised that the Rulership over Israel (or at least part of it) would come from him.
This is what we wrote in our commentary in Jeremiah:

[Jeremiah 33:23]




 MOREOVER THE WORD OF THE LORD CAME TO JEREMIAH, SAYING,





[Jeremiah 33:24]




CONSIDEREST THOU NOT WHAT THIS PEOPLE HAVE SPOKEN, SAYING, THE TWO FAMILIES WHICH THE LORD HATH CHOSEN, HE HATH EVEN CAST THEM OFF? THUS THEY HAVE DESPISED MY PEOPLE, THAT THEY SHOULD BE NO MORE A NATION BEFORE THEM.





[Jeremiah 33:25]




THUS SAITH THE LORD; IF MY COVENANT BE NOT WITH DAY AND NIGHT, AND IF I HAVE NOT APPOINTED THE ORDINANCES OF HEAVEN AND EARTH;





[Jeremiah 33:26]


THEN WILL I CAST AWAY THE SEED OF JACOB AND

DAVID

MY SERVANT, SO THAT I WILL NOT TAKE ANY OF HIS SEED TO BE RULERS OVER THE SEED OF ABRAHAM, ISAAC, AND JACOB: FOR I WILL CAUSE THEIR CAPTIVITY TO RETURN, AND HAVE MERCY ON THEM.
Literally speaking, the promises to David and to the Levites do not necessarily mean that they will always have rulers and ministers over the Houses of Israel. Rather, the Biblical promises may be understood to state that descendants of David and Levi will always be available to fulfill their ancestral functions whenever the Promised Messianic Order shall be instituted or whenever the Children of Israel are worthy.

Even so, it may be that many of the Rulers over the exiled Israelites and those who ministered to them in Britain, America, and elsewhere are (and were) descended from the Houses of David and Levi.

OK. The verse does not have to be taken literally in our time but rather as applicable to the future. NEVERTHELESS, the verse could best be understood to say that throughout the history of these peoples they would be ruled over by descendants of David.
This in effect is what has occurred as partially explained in our work Ephraim:



THE HOUSE OF DAVID AND THE LOST TRIBES




Jeremiah ch.33;14


 "..THE DAYS COME.THAT I WILL PERFORM THAT GOOD THING WHICH I HAVE PROMISED UNTO THE HOUSE OF ISRAEL AND TO THE HOUSE OF JUDAH. 33;15 "IN THOSE DAYS.. WILL I CAUSE THE BRANCH OF RIGHTEOUSNESS TO GROW UP INTO

DAVID

; AND HE SHALL EXECUTE JUDGEMENT AND RIGHTEOUSNESS IN THE LAND.  33;17 "...

DAVID

SHALL NEVER WANT A MAN TO SIT UPON THE THRONE OF ISRAEL.
DAVID had numerous sons. Solomon the son of David had 300 wives and 700 concubines and children were borne to him. Most of the kings of the House of David had several children each of whom also would have raised a family of his own. It follows that numerous offspring on the male side must have belonged to the House of David. Descent through the male is what Scripture, strictly speaking, requires in order for the descendants to call themselves by the House of their (male) ancestor even though, in Jewish Law, anyone borne of a Jewish mother is considered Jewish. The House of David reigned in Judah and quite a few families amongst the present day Jews trace themselves back to David. The Jewish Biblical Commentators Rashi (10401105) and Abarbanel (1435-1508), the family of Dayan in Spain and Syria as well as the Maharal (1512-1609) and many other famous Rabbinical scholars were descended from King David. A good number of Jews should be able today to trace themselves back to King David. Apart from descendants of David who are to be found amongst the modern Jews there are others. Numerous people from the Tribe of Judah were also exiled together with the Lost Ten Tribes. The Sons of David had once been appointed as administrators over all Israel (2-Samuel 8;18). Later members of the House of David had intermarried with leaders of the Northern Kingdom and passed over to live in those areas. In this and other ways descendants of David must have penetrated the ranks of the exiled Israelites.

An Aramaic inscription mentions a "House of David" somehow in connection with Dan in the Galilee. There was a Judaean entity known as Yadi in southeast Turkey which was attached to Judah in the south, "he recovered Damascus, and Hamath, which belonged to Judah, for Israel" (2-Kings 14:28). The rulers of Yadi had Hebrew names like Gabbar, Bamah, Hayya, Saul, and maybe represented a minor branch of the House of David. Yadi disappeared together with the northern Ten Tribed Kingdom of Israel.

 Part of the Lost Ten Tribes became known as the Sakae or Scythians. The Sacae-Scythians once had an independent kingdom named "Sakastan" in eastern Iran. The ruling dynasty of Sakastan believed itself descended from King Solomon the son of David. In Iberia (Georgia in the Caucasus in southern Russia), which also belonged to the Scythians there was too, a dynasty (related to the Arsacid Kings of Parthia) that traced itself back to  David. The Khazars, who were also basically a Scythian group, had a ruling house named after Jesse the father of David. The ruling houses (of David) of the Sakae-Scythians in Sakastan and Scythia were interrelated and had familial connections with the monarchs of the Guti (Goths) and Parthians and they with each other.  From these monarchic and aristocratic lines came the early kings of Scandinavia, of the Franks, and of the Anglo-Saxons. 
Another fount of the Davidic line may have penetrated West European nobility via France! There was once a semi-autonomous

Principality in Narbonne 

(southern France) described by Arthur J. Zuckerman (A Jewish Princedom in Feudal France, 768-900, New York, 1972). It was ruled by a Jewish Princen named Makhir. Rabbi Abraham ibn Daud in his "Sefer ha-Qabbalah," written about 1161, relaltes that Makhir was considered a descendant of the House of David. The House of Makhir (i.e. David) had offspring who intermarried with the aristocracy and Royal Line of France and these with that of Normandy, Scotland, and England. Amongst the Welsh, Scottish, English, and other groups in Europe there were families who believed they descended from King David of Judah.
 

Edward-iv (1461-1484 CE) of England traced his ancestry back to King Jehoshaphat (867-851 BCE) of Judah. [King Jehoshaphat was descended from King David: David begat Solomon who begat Rehoboam who begat Abijah who begat Asa who begat Jehoshaphat.] The line of Edward-iv was replaced by that of Henry-vii (1485-1509) who however was also related to the Lancasters and further intermarried with them thus combining his own claims with theirs.
See:




"The New Jerusalem.




The Extraordinary True Story of How a Secret Society Rebuilt London" by Adrian Gilbert, 2002, Great Britain.




Similarly other claims of like nature were made.



There is a strong tradition that

Tea Tephi

a princess of the House of David came to Ireland, married a prince of the line of Nial and from this union emerged the monarchs of Scotland and later of all Britain.

Genealogists believe that many

Presidents of the USA

belong to British and Irish Royal lines. Some claim that most US presdients are related to British Monarchs. The father of President Ronald Reagan was an Irish stroy-teller and may ahve come from Irish Kings. He believed they were descended from Israel.