Habitual Inebriation was to be an Identifying Characteristic of the Lost Israelites Especially Ephraim
To subscribe to our mailing list: Send an E-Mail with the word "SUBSCRIBE"
Drunkards of Ephraim

Isaiah 28:2 refers to the Lost Ten Tribes in their places of Exile as the Drunkards of Ephraim. This means they must be found in alcohol consuming countries. The USA, Australia, Britain, and related nations fit the bill along with other attributes unique themselves.
Drunkards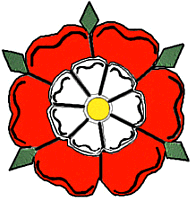 Biblical Locations of the Lost Ten Tribes
Scriptural Proof  
The Joseph Aspect  
by Yair Davidiy
Alcohol Isaiah described the drunkards of Ephraim (28:1, 3). This has been explained by others as figurative and refers to Ephraim being drunk with power and success. A literal explanation, however, is also possible. The two explanations are complementary. The literal sense was apparently intended. The British, Americans, and Australians are amongst the foremost consumers of alcohol in the world both in absolute numbers and per capita consumption. 
This proof may seem a little trifling at first but there is something to it. The Lost Ten Tribes especially those of Joseph will be excessive consumers of alcohol.
Jews do not drink to excess on the whole. At Jewish functions you will find wine and even vodka and whisky freely available. Drunkenness does occur but it is rare. Jews do not have the same thirst in this regard as many Gentiles do.

Moslems do not drink alcohol.

The Lost Ten Tribes must therefore be found amongst those Gentile nations that drink a lot of alcohol. When this proof is considered together with all the others and all taken as a comprehensive whole then it does say something.

 I grew up in Australia. Some of my friends had mild drinking problems. I almost had one. I would say that the source of this is lack of social priorities. Young People should be encouraged to take responsibility, get on in life, get married as soon as they can and set up a family. Youthful energy and aggression should be channeled into spiritual, positive social and intellectual activities combined with sport and exercise: Everybody according to his individual proclivities.


Alcohol- It has been reported that the first European settlers in Australia drank more alcohol per head of population than any other community in the history of mankind.

* In 1954, Bob Hawke was immortalised by the Guinness Book of Records for sculling 2.5 pints [ca.

1.18294 litres] 

of beer in 11 seconds. Bob later became the Prime Minister of Australia.

*Sir John Robertson, five times premier of New South Wales, drank a pint of rum every morning for 35 years. Later said: 'none of the men who have left footprints in this country have been cold water men.'
Source:
http://www.convictcreations.com/culture/facts.htm
Consider extracts from our past commentary on the relevant passages in Isaiah: [Isaiah 28:1]
WOE TO THE CROWN OF PRIDE, TO THE

DRUNKARDS OF EPHRAIM

, WHOSE GLORIOUS BEAUTY IS A FADING FLOWER, WHICH ARE ON THE HEAD OF THE FAT VALLEYS OF THEM THAT ARE OVERCOME WITH WINE!
DRUNKARDS OF EPHRAIM

: the British drink a lot, Australians drink more than anybody else except Russians, North Americans drink a lot. Jews (from Judah) are not usually great drinkers but alcohol is freely available at Jewish functions and in religious ceremonies etc. Jewish alcoholics exist but on the whole Jews have an exceptional tolerance for alcohol: Everything is relative. WINE in Biblical terms can mean any alcoholic beverage. Perhaps by DRUNKARDS drug and other addicts are included?

Amos Chacham in the Biblical Commentary known as "Daat Mikra" on "Sefer Yishaiyahu" of  understands the expression DRUNKARDS OF EPHRAIM to be also figurative and connoting drunk with richness and power. On the one hand we say that physically the Tribe of Ephraim is more amongst the British than they are with the Americans. The USA ia more dominated by descendants of Menasseh. Even so on the other hand many from Ephraim are in America. Ephraimin Prophecy also connotes the Lost Ten Tribes in general. In this sense we can understand the rebuke directed at Ephraim to apply at least in equal measure to Israelite descendants in America. 
 [Isaiah 28:2]
BEHOLD, THE LORD HATH A MIGHTY AND STRONG ONE, WHICH AS A TEMPEST OF HAIL AND A DESTROYING STORM, AS A FLOOD OF MIGHTY WATERS OVERFLOWING, SHALL CAST DOWN TO THE EARTH WITH THE HAND.
The enemy shall overcome Ephraim and cast him down like pouring rain in a thunder storm, a hurricane-like destructive wind, and an overflowing flood of waters. Ephraim shall be overcome and brought down.  

 [Isaiah 28:3]
THE CROWN OF PRIDE,

THE DRUNKARDS OF EPHRAIM

, SHALL BE TRODDEN UNDER FEET:

THE CROWN OF PRIDE,

THE DRUNKARDS OF EPHRAIM

: Physiologically alcohol reduces inhibitions and can enhance self-esteem. It enables pride to take over. In practice someone who is drunk often demeans himself and is treated with contempt by others. Nevertheless drunkenness and pride are linked and an overduly proud person can act as if he were drunk and vice-versa.  


 [Isaiah 28:4]
AND THE GLORIOUS BEAUTY, WHICH IS ON THE HEAD OF THE FAT VALLEY, SHALL BE A FADING FLOWER, AND AS THE HASTY FRUIT BEFORE THE SUMMER; WHICH WHEN HE THAT LOOKETH UPON IT SEETH, WHILE IT IS YET IN HIS HAND HE EATETH IT UP.

AS THE HASTY FRUIT BEFORE THE SUMMER: Referring to the fruit of the fig which gives forth individual first fruits that fully ripen before most of the others. These are usually purple in color and ooze with natural fruit sugar. Someone who plucks them just cannot resist swallowing them up on the spot. So too when the enemy comes he will devour the riches of Ephraim. One can picture hordes and hordes of deprived poverty-stricken foreign peoples swarming over our cities taking whatever they can like locusts. The Germans were not poverty-stricken but in Eastern Europe in the Second World War they would often take away everything they could possibly have any use of leaving the conquered peoples with less than they needed to ensure survival. The Russians in their turn in some cases acted similarly. They and most other peoples would all do the same thing to us if they only could. Let there be no delusions on that score. Even the most cultured people cannot always resist taking advantage of vulnerability in others, especially when they feel they can get away with it.

In most cases, If you run away from an aggressive dog the dog will probably run after you whereas if you stand up to it chances are it will go away or at least back off. It depends. In some exceptional cases you should run, though most times it is a mistake to do so. Even so: He who fights and runs away lives to fight another day.  


 [Isaiah 28:5]




IN THAT DAY SHALL THE LORD OF HOSTS BE FOR A CROWN OF GLORY, AND FOR A DIADEM OF BEAUTY, UNTO THE RESIDUE OF HIS PEOPLE,

But those who remain will be saved and guided by the Almighty.   


[Isaiah 28:6




AND FOR A SPIRIT OF JUDGMENT TO HIM THAT SITTETH IN JUDGMENT, AND FOR STRENGTH TO THEM THAT TURN THE BATTLE TO THE GATE.

Ephraim will make a comeback and drive the enemy out to the gate. Ephraim(i.e. the Tribes of Joseph or the Lost Ten Tribes in general) will also succeed out of nothing to re-institute a rule of justice and righteousness amongst those who remain of his own peoples. The course of battle will be turned around. When things look most black then we will repent and immediately things will change as we could not have thought possible. Never give up! 

 [Isaiah 28:7]


BUT THEY ALSO HAVE ERRED THROUGH

WINE

, AND THROUGH

STRONG DRINK

ARE OUT OF THE WAY; THE PRIEST ANDTHE PROPHET HAVE ERRED THROUGH

STRONG DRINK

, THEY ARE SWALLOWED UP OF WINE, THEY ARE OUT OF THE WAY THROUGH

STRONG DRINK

; THEY ERR IN VISION, THEY STUMBLE IN JUDGMENT.
Before the return even those who should lead us will be found wanting just like we are.


[Isaiah 28:8]
FOR ALL TABLES ARE FULL OF VOMIT AND FILTHINESS, SO THAT THERE IS NO PLACE CLEAN.

Throughout the Bible there is a theme that unrighteous behavior often brings its own punishment in its trail without God having to intervene.   


[Isaiah 28:9]




WHOM SHALL HE TEACH KNOWLEDGE? AND WHOM SHALL HE MAKE TO UNDERSTAND DOCTRINE? THEM THAT ARE WEANED FROM THE MILK, AND DRAWN FROM THE BREASTS.

WEANED FROM THE MILK: Instruction should be given and Leadership should be chosen from amongst those who exhibit some restraint, maturity, and self-denial when necessary.  

From the above sources we see that The Lost Tribes will be drinkers of alcohol and in many cases to an excessive degree. This does not mean that they will all be drunkards or that there will not be teetotallers amongst them. It does mean at the least that alcohol-consumption will be socially acceptable and cases of excess not unknown. This criteria effectually eliminates all Muslim nations and most Asian ones. It fits those peoples identified as Israelite by Brit-Am and is one sign of distinction that may be taken into consideration as part of the comprehenisive whole body of evidence.
This is also incidentally an additional sign that the Lost Ten Tribes are still divided from Judah and not to be considered as part of them. Jews on the whole traditionally do not drink to excess. Jews may have other faults but in general drinking is not one of them. It will however be a problem for "Ephraim" meaning the Lost Ten Tribes in general.