Biblical Prophecy Said the Israelites Would Have Monarchs to Rule Over Them
To subscribe to our mailing list: Send an E-Mail with the word "SUBSCRIBE"




Kings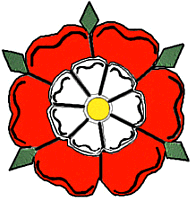 Biblical Locations of the Lost Ten Tribes
Scriptural Proof
The Joseph Aspect
  by Yair Davidiy
Biblical Evidence:
The Predicted Role of the Ten Tribes
Kings
Nations and Kings would emerge from Abraham (17:6).

[Genesis 17:6]




AND I WILL MAKE THEE EXCEEDING FRUITFUL, AND I WILL MAKE NATIONS OF THEE, AND KINGS SHALL COME OUT OF THEE.
Kings: Apart from the USA, Finland. France, and Switzerland most nations that contain significant numbers of Israelites have a hereditary monarch at their head: Britain, Australia, New Zealand, Canada, Denmark, Sweden, Norway, Holland, Luxembourg all have hereditary kings or queens over them.
 [Genesis 17:7]
AND I WILL ESTABLISH MY COVENANT BETWEEN ME AND THEE AND THY SEED AFTER THEE IN THEIR GENERATIONS FOR AN EVERLASTING COVENANT, TO BE A GOD UNTO THEE, AND TO THY SEED AFTER THEE.
There is a secret here.  Even for those of us who do not consciously acknowledge God He remains with us, the covenant endures forever.

Several Kings Over Several Nations at One and the Same Time!

Sarah the wife of Abraham was blessed that she would become a mother of nations and kings of peoples would come from her (17:16, 21): This means the monarchs of several nations ruling at one and the same time, such as the monarchs of Western European countries do now.


[Genesis 17:15]
AND GOD SAID UNTO ABRAHAM, AS FOR SARAI THY WIFE, THOU SHALT NOT CALL HER NAME SARAI, BUT SARAH SHALL HER NAME BE.

[Genesis 17:16]
AND I WILL BLESS HER, AND GIVE THEE A SON ALSO OF HER: YEA, I WILL BLESS HER, AND SHE SHALL BE A MOTHER OF NATIONS; KINGS OF PEOPLE [Malcei Amim i.e. King of Peoples] SHALL BE OF HER.
MOTHER OF NATIONS; KINGS OF PEOPLE[S]: Several nations; the Hebrew says Kings of peoples rather than KINGS OF PEOPLE meaning that several kings over several peoples all existing at the same time and all Israelite. This ties in with what we said above about monarchies among the Israelite nations today.

Jacob was promised that a nation and a company of nations and kings would come from him (35:11).

[Genesis 35:10]
AND GOD SAID UNTO HIM, THY NAME IS JACOB: THY NAME SHALL NOT BE CALLED ANY MORE JACOB, BUT ISRAEL SHALL BE THY NAME: AND HE CALLED HIS NAME ISRAEL.

[Genesis 35:11]
AND GOD SAID UNTO HIM, I AM GOD ALMIGHTY: BE FRUITFUL AND MULTIPLY; A NATION AND A COMPANY OF NATIONS SHALL BE OF THEE, AND KINGS SHALL COME OUT OF THY LOINS.
The Israelite nations were to be ruled by kings. They were to comprise several nations and kings would reign over at least a portion of these nations.

The only group of nations in the world that are related to each other and do have monarchs reigning over most of them is that group of Western Nations that Brit-Am identifies as comprising a significant proportion of descendants of the Lost Ten tribes of Israel.
 See Also: