Possession of Minerals Resources (Treasures of the Depths) is a Biblical Proof Indicating Israelite Origin.
Vast Mineral Resources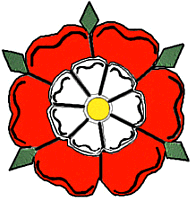 Biblical Locations of the Lost Ten Tribes 
 Blessings  
  by Yair Davidiy
MINERAL RESOURCES

This is linked with the blessing of Agricultural Plenty since where agricultural blessings are recalled so too are mineral resources.


[Genesis 49:25]
"EVEN BY THE GOD OF THY FATHER, WHO SHALL HELP THEE; AND BY THE ALMIGHTY, WHO SHALL BLESS THEE WITH BLESSINGS OF HEAVEN ABOVE, BLESSINGS OF THE DEEP THAT LIETH UNDER, BLESSINGS OF THE BREASTS, AND OF THE WOMB:"


BLESSINGS OF THE DEEP: Water and mineral resources.
[Deuteronomy 33:13]
"AND OF JOSEPH HE SAID, BLESSED OF THE LORD BE HIS LAND, FOR THE PRECIOUS THINGS OF HEAVEN, FOR THE DEW, AND FOR THE DEEP THAT COUCHETH BENEATH,"
This says that Joseph was blessed with agricultural prosperity, healthy lands, and mineral resources in plenty.
[Deuteronomy 33:15]
"AND FOR THE CHIEF THINGS OF THE ANCIENT MOUNTAINS AND FOR THE PRECIOUS THINGS OF THE LASTING HILLS." 
Food products and Mineral resources: North America and Australia are very rich in mineral resources, as is South Africa. 
Britain in ancient times was the chief source of tin for the world. Tin was needed in the production of bronze which was the major metal then in use. Britain also was historically important in the production of silver, lead, gold (from Ireland), copper (from Wales), and nowadays has oil resources in the North Sea area together with Norway. Scandinavia produced amber which in ancient times was more valued than gold.
Major other underground products such as petroleum though not always in Lost Ten Tribes countries are nevertheless frequently to a significant degree under their de facto control.
See Also: Statistics Mineral Resources