The Ten Tribes were to become Sea-Farers. Geography-Proof
Lost Israelite
SEA-FARERS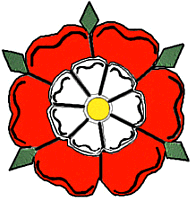 Biblical Locations of the Lost Ten Tribes
Geographical Proof
by Yair Davidiy
Biblical Geographical Evidence 


Seafarers
Nearly the whole of Isaiah chapter 42 is referring to Israel - especially the Lost Ten tribes as we explained in our commentary there:
[Isaiah 42:6]
"A COVENANT OF THE PEOPLE [Brit-Am], FOR A LIGHT OF THE GENTILES and of freeing the prisoners".


Isaiah also speaks of sea-goers:
[Isaiah 42:10]
"SING UNTO THE LORD A NEW SONG, AND HIS PRAISE FROM THE END
OF THE EARTH, YE THAT GO DOWN TO THE SEA, AND ALL THAT IS THEREIN; THE
ISLES, AND THE INHABITANTS THEREOF".


End of the earth = most Israelites dwell at the geographical extremities of
the earth when Jerusalem is consider the center.
GO DOWN TO THE SEA

: Seagoers.
ISLES

= islands and coastland dwellers.
This indicates that Israelites will be major sea-farers. This fits in with
the promises to Israel that included. The following verse  [Isaiah 42:11]
speaks of Kedar which is also linked with North America and the Ten Tribes
as explained in "Ephraim" and as we will explain later in this series of
Biblical Proofs.
The Lost Ten Tribes had to be a sea-faring nation or include sea-farers
amongst their myriad other characteristics. We shall also note the
connection of  The Lost Ten Tribes with Tarshish, with ships plying the
Atlantic Ocean, of Israelites being in "many waters,"and of specific Tribes (such as Zebulon) being connected with the Sea and Sea-Shores.
However you take it the message is clear
that the Lost Ten Tribes are to be found over several oceans and to
include seafaring amongst their activities and distinguishing markers.