Thighs of the Earth (Peninsulas) were also to be a major center for Israelites.
THE LOST TEN TRIBES
AND
THIGHS OF THE EARTH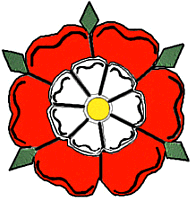 Biblical Locations of the Lost Ten Tribes
Geographical Proof
by Yair Davidiy
 Biblical Geographical Evidence 
Thighs of the Earth
---
Thighs, Peninsulas, Coasts
This proof complements and ties in with other proofs such as ends of the earth and north country. We consider it a separate proof since in appears that the Hebrew word (yarcetei) meaning literally thighs and translated as coast actually refers to Peninsulas. A peninsula is a projection (i.e. a thigh) of land in to water, connected to the mainland by a narrow strip of
land, called an isthmus. Major Lost Israelite Tribal centers such as Jutland (Denmark), Scandinavia, and North America are peninsulas.
[Jeremiah 31:8]
BEHOLD, I WILL BRING THEM FROM THE NORTH COUNTRY, AND GATHER THEM FROM THE COASTS OF THE EARTH, AND WITH THEM THE BLIND AND THE LAME, THE WOMAN WITH CHILD AND HER THAT TRAVAILETH WITH CHILD TOGETHER: A GREAT COMPANY SHALL RETURN THITHER.


FROM THE NORTH COUNTRY: Most of the Lost Ten Tribes will be in the North, i.e.[Jeremiah 16:15]
 BUT, THE LORD LIVETH, THAT BROUGHT UP THE CHILDREN OF ISRAEL FROM THE LAND OF THE NORTH, AND FROM ALL THE LANDS WHITHER HE HAD DRIVEN THEM: AND I WILL BRING THEM AGAIN INTO THEIR LAND THAT I GAVE UNTO THEIR FATHERS .

They will be mostly to the North of the Land of Israel but also in other places. We pointed out that to the north meant Northern Europe and North America that was referred to as The Great North Land in Phoenician writings according to Barry Fell. The Lost Ten Tribes would also be ingathered FROM THE COASTS OF THE EARTH. The word translated as COASTS (Jeremiah 31:8) in Hebrew is "Yarcetei" meaning literally thighs.  Buleh (Daat Mikra) says that this word is used synonymously with ends of the earth. It was prophesied frequently that the Lost Tribes would be in the ends or geographical extremities of the Continental masses, as indeed they are in every case, e.g. Western Europe, Scandinavia, Britain, North America, Australia, South Africa. It may be a bit fanciful to mention but if you look at a map of North America it does look somewhat similar to a thigh.


They will return by plane and by ship.  It may well be similar to how the Ethiopian Jews returned to Israel. We saw pictures of women who had given birth in flight:  i.e.  HER THAT TRAVAILETH WITH CHILD (Jeremiah 31:8). This type of transport in which everybody could be safely conducted was not possible until modern times.
North Country and Coasts of the Earth regarding the Latter Day Era of our own time refers to North America, Western Europe, Australia, New Zealand, South Africa, and like places. Even in the time of Jeremiah these expressions could refer to areas in Northern Europe as we have explained.