Israelites in Several Different Oceans -Geographical-Proof Concerning the Ten Tribes in the End Times
The Lost Ten Tribes shall
RULE THE WAVES. MANY WATERS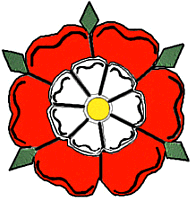 Biblical Geographical Evidence 
"Rule the Waves" and Many Waters
---
Rule the Waves

The heathen Prophet Bilaam foresaw the might and world wide expansion of
Israel in the Last Days:
[Numbers 24:7] HE SHALL POUR THE WATER OUT OF HIS BUCKETS, AND HIS SEED SHALL BE IN MANY WATERS, AND HIS KING SHALL BE HIGHER THAN AGAG, AND HIS KINGDOM SHALL BE EXALTED.
# 

POUR THE WATER OUT OF HIS BUCKETS #

: He shall control the seas, and oceans. "Britannia rules the waves." This prediction is similar to that of possessing the "Gates of his Enemies" or important strategic passes. Nations in which the Israelite element was dominant such as France, Holland, and Britain have controlled the Oceans of the world. Since World War-2 this task has been inherited by the USA. AGAG represents the most powerful ruler in the non-Israelite world. Israel will surpass his might.
---
Many Waters
# 
Many waters # 

: in all Oceans and on every sea. A powerful world-encompassing kingdom.

Onkelos translates this verse into Aramaic as meaning:
 # His king will be great, he will be multiplied with sons, and he will rule over mighty peoples and be more powerful than King Agag and he will take his kingdom. #
[Onkelos was a righteous convert related to one of the Roman Emperors. He translated (after consulting with the Sages and using earlier works) the Bible into Aramaic. His translation was sanctioned by the Sages. The translation of Onkelos is often more like a paraphrase and commentary based on accepted traditions].
The descendants of Israel will be found in many waters (Numbers 24:7), i.e. abiding by different Seas and Oceans whilst remaining one coherent whole.

Peoples we identify as Israelite nations today are to be found by the Indian and Pacific Oceans (Australia, New Zealand), by the Pacific and
Atlantic Oceans (North America), by  the Atlantic and Indian Oceans (South Africa), and by the North Sea (Western Europe). No other related group of nations fulfills this criteria, at least not to such a degree.