Prophecy Predicted the Military Might of the British Empire and the USA and other Israelite Nations.
To subscribe to our mailing list: Send an E-Mail with the word "SUBSCRIBE"


Military Might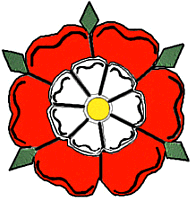 Biblical Locations of the Lost Ten Tribes

  Scriptural Proof 
 The Joseph Aspect 
by Yair Davidiy
Biblical Evidence: The Joseph Aspect
Military Might

This proof is part and parcel of the other aspects such as Ruling Over Other Peoples, becoming the Dominant World Power, and so on.
Nevertheless we have counted the aspect of Military Might separately. It adds something in the way of emphasis and is a nuance of Power in general. Military Might does not necessarily have to always accompany the other facets of Power and Domiance though in the case of Joseph it does, and the Bible predicted it would do so.
[Jeremiah 51:19]
"THE PORTION OF JACOB IS NOT LIKE THEM; FOR HE IS THE FORMER OF ALL THINGS: AND ISRAEL IS THE ROD OF HIS INHERITANCE: THE LORD OF HOSTS IS HIS NAME".

[Jeremiah 51:20]
"THOU ART MY BATTLE AXE AND WEAPONS OF WAR: FOR WITH THEE WILL I BREAK IN PIECES THE NATIONS, AND WITH THEE WILL I DESTROY KINGDOMS;"

 
Israel is the tool God uses to break and make nations. To the degree that
this prophecy was to be fulfilled before the Messianic Era then it could
only have been fulfilled by the Lost Ten Tribes. The Lost Ten Tribes of
Israel could therefore only be found amongst a people or peoples who were
powerful on the international scene, preferably the most powerful. This is
another proof confirming our Brit-Am identifications.
 [Jeremiah 51:21]
"AND WITH THEE WILL I BREAK IN PIECES THE HORSE AND HIS RIDER; AND WITH THEE WILL I BREAK IN PIECES THE CHARIOT AND HIS RIDER; "

[Zechariah 10:7]
"AND THEY OF EPHRAIM SHALL BE LIKE A MIGHTY MAN, AND THEIR HEART SHALL REJOICE AS THROUGH WINE: YEA, THEIR CHILDREN SHALL SEE IT, AND BE GLAD; THEIR HEART SHALL REJOICE IN THE LORD."

---