Joseph was prophesied to Rule over the Nations of the World!


Rule Over Other Peoples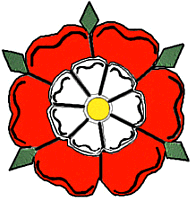 Biblical Locations of the Lost Ten Tribes
  Scriptural Proof  
 The Joseph Aspect  

  by Yair Davidiy 


Rule Over Other Peoples


Jacob [re-named Israel] was blessed by Isaac:
[Genesis 27:29]  
"LET PEOPLE SERVE THEE, AND NATIONS BOW DOWN TO THEE:  BE LORD OVER THY BRETHREN, AND LET THY MOTHER'S SONS BOW DOWN TO THEE: CURSED BE EVERY ONE THAT CURSETH THEE, AND BLESSED BE HE THAT BLESSETH THEE".


LET PEOPLE SERVE THEE AND NATIONS BOW DOWN TO THEE:  Nations would bow down to them.
Ephraim was also blessed:
[Genesis 48:19]
 "AND HIS FATHER REFUSED, AND SAID, I KNOW IT, MY SON, I KNOW IT: HE ALSO SHALL BECOME A PEOPLE, AND HE ALSO SHALL BE GREAT: BUT TRULY HIS YOUNGER BROTHER SHALL BE GREATER THAN HE, AND HIS SEED SHALL BECOME A MULTITUDE OF NATIONS."


HIS SEED SHALL BECOME A MULTITUDE OF NATIONS: In Hebrew "malo hagoim" or literally "the fullness of nations." Onkelos translates this as saying that his seed will rule over the nations.
Ephraim was to become a ruler of other peoples!
The expression "malo hagoim" could also be understood to mean that other nations will be dependent upon him for their very existence or at the least for their own fulfilment and self-expression.
The Lost Ten Tribes headed by Ephraim and represented by Ephraim in the Bible were to rule over other peoples. This is one of their signs of identification. There are related concepts to this that also imply rulership over other peoples but which will be dealt with separately. Some of these related concepts include becoming a light to the Gentiles, possessing the gates (strategic points) of his enemies, being like an irresistible lion in the flock, being the major world power at the end of time and in the period leading up to it, historically possessing Egypt and India and causing slaves from Africa to cross over to you in chains where they were to become attached to you, and so on, as explained in the relevant Biblical Proofs. 
---