Save Ireland from Itself! (31 July, 2014, 4 Av, 5774)
The Statue of Molly Malone in Dublin is representative of Ireland. Recently Molly was depicted wearing a burka to warn Ireland to desist from getting too close to Islam. The Irish were offended. Ireland is an Israelite Nation, part of its population descends from the Lost Ten Tribes of Israel. Ireland needs to repent and to support the State of Israel instead of opposing her. Time is running out.
Duration: 8.10 minutes. To Read Article Please Scroll Down!


Molly Malone. Save Ireland from Itself?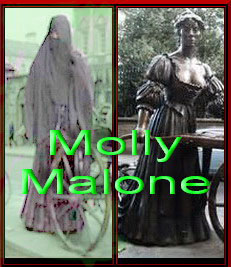 Help Spread the Molly Malone Picture. Save Ireland from Itself!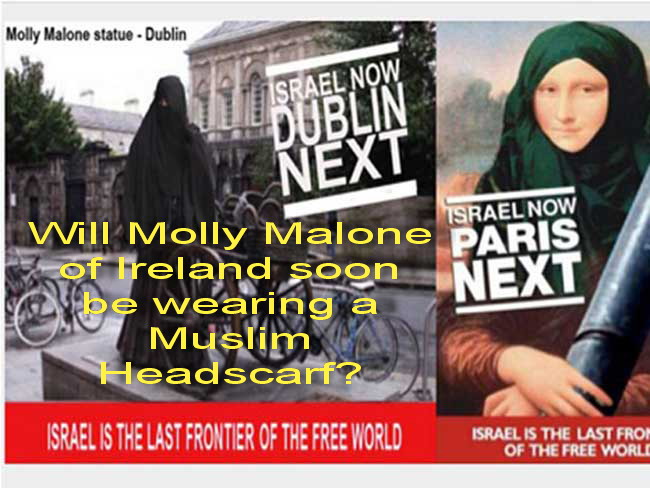 http://www.britam.org/molly.jpg
Here is Molly as she could be if the Irish Arab-lovers have their way:
The picture was allegedly put up on a Facebook page by someone in the Israeli Embassy in Dublin.
They took it down almost at once.
The text in yellow was added by us.
The picture shows a famous statue in Dublin of a legendary woman named Molly Malone.
In one version Molly is a part time prostitute and in another a chaste woman.
Here are pictures of Molly in normal times: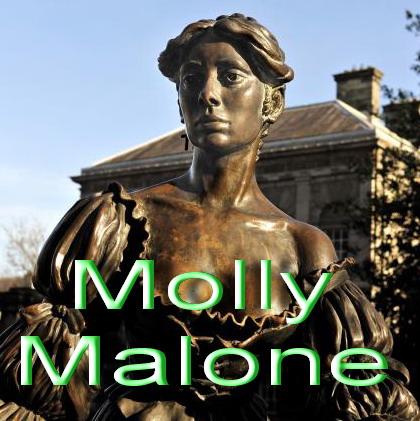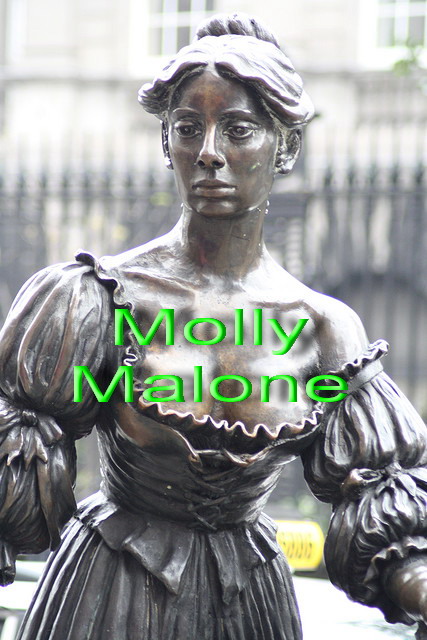 Molly Malone has come to represent Ireland in general.
Here is Molly as she could become if Ireland goes the Muslim way: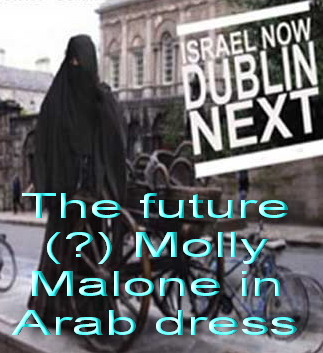 The statue has been dressed in Muslim garb showing what is liable to happen if Ireland gets too close to Islam.
The Irish are apparently offended. The Irish public and media has been particularly offensive and prejudiced in its treatment of Israel.
Spread the picture.
cf.
JN-1066. Jerusalem News
http://hebrewnations.com/features/jn/jn1066.html#a5
#5. Israeli embassy warns Ireland will fall under Islamic influence - by Patrick Counihan (IrishCentral.com, July 28, 2014 )
" Criticism of the Israeli invasion has been wide-spread and fervent in Ireland. "
I myself (Yair Davidiy) am probably of Irish descent. DNA for what it is worth indicates that I am descended from Nial of the Nine Hostages.
If true it means my ancestors were once kings and rulers over Ireland.
I can therefore allow myself to verbally chastise them for their iniquity.
Ireland has been favored by God and needs to act accordingly:
Amos 3:
2 You only have I known
of all the families of the earth;
therefore I will punish you
for all your iniquities.
The Irish have been criticizing the State of Israel and working agaisnt her for a long time.
Recently it has gotten worse.
This is not fair, not justified. It is also potentially dangerous both to Ireland and to Israel.
The Irish need to repent.
At all events, we have nothing intrinsically against Ireland.
On the contrary, we wish them well, and more.
We consider the Irish to at least in part be descended from the Lost Ten Tribes of Israel.
They share this privilege with other peoples in Western Europe.
They therefore have an obligation to help the Jews and respect them as their brothers.
If they do not do so the Almighty may well punish them for it.
Whosoever hurts Judah will be hurt because of it.

Why The Jews Are Judah!
Proof that the Present-Day Jews are the Judah of Scripture.
http://hebrewnations.com/articles/jew/judah.html

In the last days the righteousness of the faith of Judah will be acknowledged:
# IN THOSE DAYS TEN MEN OUT OF ALL THE LANGUAGES OF THE NATIONS, EVEN SHALL TAKE HOLD OF THE SKIRT OF HIM THAT IS A JEW, SAYING, WE WILL GO WITH YOU: FOR WE HAVE HEARD THAT GOD IS WITH YOU # (Zechariah 8:23).

HE will avenge the blood of his servants (Deuteronomy 32:43).

He that toucheth you, toucheth the apple of HIS eye (Zechariah 2:8):
Zechariah 2:8 is also understandable as meaning "He that touches you, touches the apple of His [i.e. God's] eye".
By harming Judah it was as if they had harmed the ONE GOD HIMSELF !
I am very sore displeased with the heathen...for i was but a little displeased, and they helped forward the affliction (Zechariah 1: 15).

The sons also of them that afflicted thee shall come bending unto thee (Isaiah 60:14).
The Irish are basically good people. They have been mislead by their own lusts and by their leaders and the Media.
For their own sake they need to repent and to act well towards Judah while they still have time to do so.
So do we all.
We all need to make a better person of ourselves to the degree that we can.