Jerusalem News (11 August, 2014, 15 Av, 5774)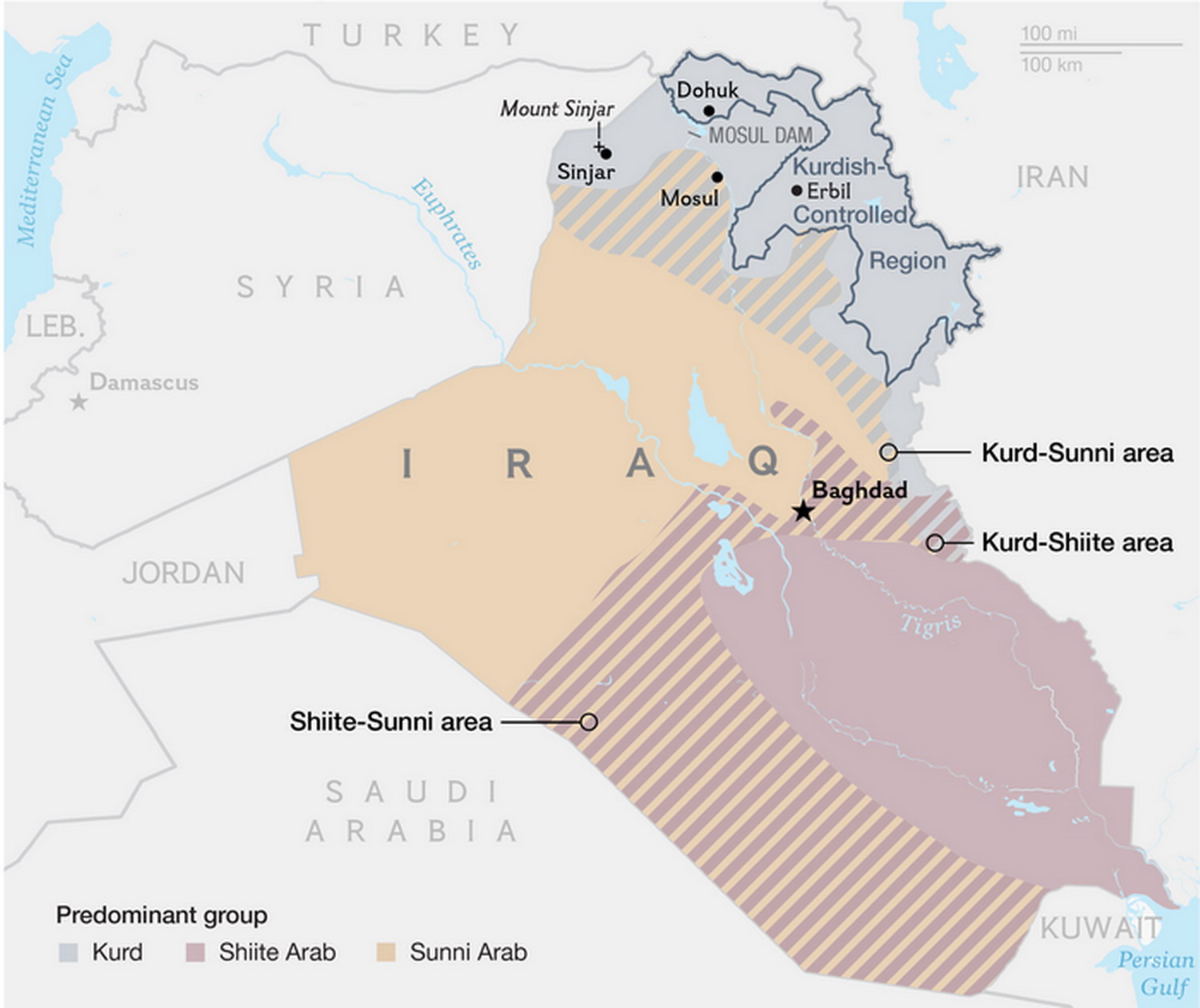 Contents:
1. Australian Involvement in the Middle East. Australian PM appalled at decapitated head photo
2. 10,000 Yezidis rescued through safe corridor, as ISIL 'fire on aid helicopters'
3. Kurdish Forces Retake 2 Towns In Northern Iraq. Britain  and France Flying in Assistance to Refugees
4. The Blessing to Joseph Has Not Ended! This One Secret Weapon Keeps America In First Place by Jason Hall
5. The countries of the West are no longer Christian in any meaningful sense. Norman A. Bailey" on Middle East Mysteries
6. Islamic State kills 500 Yazidis, burying some alive, claims human rights minister
7. UK completes incineration of Syrian chemicals. Note assistance given by other Israelite Nations such as Finland, Denmark, and Norway.
===============================
===============================
1. Australian Involvement in the Middle East. Australian PM appalled at decapitated head photo
http://news.yahoo.com/australian-pm-appalled-decapitated-head-photo-020804573.html
Extracts:

A shocking image of what is believed to be the young son of an Australian man holding a decapitated head in Syria shows how barbaric the Islamic State "terrorist army" is, Prime Minister Tony Abbott said Monday.

Abbott made the comment while announcing Australia will likely join airdrops of food and supplies to thousands of Iraqi civilians besieged by jihadist IS militants on a barren mountain and may even participate in airlift operations to take them to safety, possibly later this week.

The picture, taken in the northern Syrian city of Raqa, was posted on the Twitter account of Khaled Sharrouf, an Australian man who fled to Syria last year and is now an IS fighter, The Australian newspaper said.

It reportedly shows Sharrouf's seven-year-old, Sydney-raised son dressed like any other young boy in blue checked trousers, a blue shirt and baseball cap, struggling to hold up the severed head of a slain Syrian soldier by his hair.

It was captioned with the words "That's my boy".

Abbott, speaking to ABC radio from the Netherlands, said the pictures showed the barbaric nature of the Sunni extremists formerly known as the Islamic State of Iraq and the Levant (ISIL).
"What we've got to appreciate is that Islamic State -- as they're now calling themselves -- is not just a terrorist group, it's a terrorist army and they're seeking not just a terrorist enclave but effectively a terrorist state, a terrorist nation," he said.
"And this does pose extraordinary problems... not just for the people of the Middle East but for the wider world.
"And we see more and more evidence of just how barbaric this particular entity is."
Australia has an arrest warrant out for Sharrouf, who has also been pictured posing with severed heads. Officials have said up to 150 Australians are fighting alongside militants overseas, mostly in Iraq and Syria.

Sharrouf, who served almost four years in prison after pleading guilty over a 2005 conspiracy to attack Sydney, fled the country using his brother's passport.

Defence Minister David Johnston said he was "revolted" by the image, which he called "a shocking misrepresentation of Islam".

Abbott, meanwhile, said Australia was ready to participate in American airdrops to civilians threatened in Iraq, and could also deploy two aircraft for any airlift mission.
"Australia will gladly join the humanitarian airlift to the people stranded on Mount Sinjar. This is a potential humanitarian catastrophe -- President Obama has said it's a potential genocide," he said.

"So we do have some Hercules C1-30 aircraft in the Middle East and we have a C-17 that's bringing humanitarian supplies from Australia in the next day or so, and we'd expect to join that humanitarian airlift should it be needed sometime later in the week."
As well as dropping humanitarian supplies, American jets and drones have been carrying out strikes against IS militants in northern Iraq as Washington seeks to turn the tide on two months of jihadist expansion in the region.
===============================
===============================
2. 10,000 Yezidis rescued through safe corridor, as ISIL 'fire on aid helicopters'

http://www.hurriyetdailynews.com/10000-yezidis-rescued-through-safe-corridor-as-isil-fire-on-aid-helicopters.aspx?PageID=238&NID=70199&NewsCatID=352
MOSUL

Extracts:

Iraqi Kurdish security forces have rescued a total of 10,000 Yezidi people so far from Mount Sinjar near Mosul in northern Iraq, Anadolu Agency reported, citing a local official.

Meanwhile, the Islamic State of Iraq and the Levant (ISIL) militants fired on the helicopters that carried humanitarian aid to Yezidis, also known as Ezidis, according to a Rudaw report.

Sinjar District Governor told during a press conference on August 9 that they are using a safe corridor jointly set up by Iraqi Kurdish security forces, or Peshmarga, and YPG, the Popular Protection Units that were set up by Syrian Kurds, to evacute the Yezidi people from Mount Sinjar in Iraq and move them to Syria.

Mount Sinjar, situated in northwest Iraq near the border with Syria, has been home to thousands of Yezidis, Kurdish ethno-religious community in northern Iraq, who have fled to safety in fear of being massacred by ISIL militants who consider them "devil-worshippers."

The governor said the rescue efforts went well but added that they need more means to accelerate the evacuation of the stranded Yezidis, dozens of whom have died of thirst and heat on the mountain surrounded by militants.

"We are transferring the rescued Yezidis to Syria via a safe corridor. Then we will take them to Zakho city in the Duhok province of the Kurdish autonomous region," he added.

According to the UN figures released before the latest operation, approximately 50,000 Yezidis, half of them children, were in the region.

So far, the U.S. military cargo planes have delivered two humanitarian airdrops of meals and fresh drinking water to stranded Yezidis. U.S. drones bombed ISIL positions and also artillery used to shell Kurdish forces defending Erbil city where U.S. personnel are located.

The attacks came after President Barack Obama authorized U.S. personnel in Arbil on August 7 evening to protect and support Kurdish forces in Iraq as they fight to break the siege of Mount Sinjar.
 
The Sinjar region fell to militant hands on August 3 after fierce clashes with Peshmerga forces who had to withdraw after the city's capture.
===============================
===============================
3. Kurdish Forces Retake 2 Towns In Northern Iraq. Britain  and France Flying in Assistance to Refugees
http://news.yahoo.com/kurdish-forces-retake-2-towns-northern-iraq-160715106.html
Extracts:

Brig. Gen. Shirko Fatih said the Kurdish fighters were able to push the militants of the Islamic State group out of the villages of Makhmour and al-Gweir some 45 kilometers from Irbil, in one of the first victories by the Kurdish forces that until now have been in retreat.

The victories by the radical Sunni militants that adhere to an extremist intolerant interpretation of Islam have sent 10,000s of the country's minorities fleeing from their homes in fear in a situation that has grabbed world attention.

The United States announced a fourth round of airstrikes Sunday against militant vehicles and mortars firing on Irbil as part of its small-scale series of attacks meant to discourage the Sunni fighters from endangering U.S. personnel near the Kurdish capital.

During a visit to Baghdad, France's foreign minister said during that Paris will provide "several tons" of aid to hundreds of thousands of internally displaced people and called upon leaders in Baghdad to unite against Sunni militants who have seized large parts of the country.

Britain for its part said its air force has already dropped water containers and solar lanterns over the Sinjar mountains where the Yazidis have taken refuge with little food and water. An ancient religion with links to Zoroastrianism, the Yazidis have been given a choice of converting to Islam or dying, by the militants.

U.S. fighter jets and drones have also attacked militants firing on the Yazidis around Sinjar, which is in the far west of the country near the Syrian border.

After Kurdish fighters opened a path to the border, thousands of Yazidis have been pouring across the river into Kurdish-controlled parts of Syria.

Those crossing told The Associated Press they had lost their sisters, daughters, children and their elderly parents, describing militants randomly spraying machine gun fire in their direction as they fled.
===============================
===============================
4. The Blessing to Joseph Has Not Ended!
This One Secret Weapon Keeps America In First Place
http://www.fool.com/investing/general/2014/08/10/this-one-secret-weapon-keeps-america-in-first-plac.aspx
By Jason Hall
August 10, 2014
Extracts:
Tell me if you've heard this story before -- American manufacturing has been dying for years. The U.S. has lost some 8 million manufacturing jobs since 1980:
What are 8 million manufacturing jobs worth? Based on the median American income of $50,000, that's $400 billion in lost economic value. Okay... in fairness, the economic value of those jobs today isn't the same as it was 30 years ago. As a matter of fact, many of those jobs don't exist anymore, having been lost to automation. And the ones that have been lost to overseas manufacturing -- especially in sectors like textiles and consumer electronics -- are unlikely to ever return.

But there's more to the story.

While the manufacturing jobs picture has been bleak for years, American manufacturing itself has never been bigger. Last year, U.S. manufacturers produced more dollars' worth of goods than ever before, and it's expected that 2014's sales will exceed 2013's:

It's unlikely that domestic manufacturing will ever again employ the percentages of Americans that it has in past decades, but there's a game-changing catalyst leading to even further growth in American manufacturing output. The news gets even better: It will likely be a driver of job creation, as well.

During the past half decade, domestic natural gas production has rebounded strongly. Hydraulic fracturing and horizontal drilling have allowed gas and oil producers to unlock the resources trapped -- and previously considered impossible to extract -- deep inside shale rock deposits all around the country. There is plenty of controversy around these methods of production, but that's a topic for another article.

Fracking has turned the United States into the "Saudi Arabia of natural gas," with more proven reserves of natural gas than the Saudis have oil. What does this mean for jobs in America? For a number of industries, inexpensive natural gas offers a significant competitive advantage that even the cheapest foreign labor can't compete with. That could lead to job creation in a handful of manufacturing sectors, as well as some powerful investment opportunities. 

Some goods require significant amounts of energy to make, while, in other cases, natural gas is a feedstock -- an ingredient, if you will -- in the manufacture of the product. ... metal-based durables, or MBDs, are especially sensitive to energy costs, with natural gas making up a significant portion of fuel consumption. Factor in the heavy weight of most MBDs -- especially fabricated metal products and heavy machinery -- and it's easy to see how this could be a source of resurgence in domestic manufacturing, especially if the U.S. is the end market

The cost advantage for natural gas extends far beyond just metal goods. A number of highly valuable natural gas liquids, such as propane, butane, and ethane, are also produced with the methane that makes up natural gas. Ethane has numerous industrial uses, especially when used to produce ethylene, which is a basic ingredient in everything from soaps to fabrics (ever heard of polyester?), and coolants to plastics.

How significant is the cost advantage of domestic ethylene? By some measures, it costs as much as 80% less than ethylene in Asia. This is a benefit to companies that make everything from tires to shampoos.

The upside of all of this new activity is, of course, jobs -- and the trickle-down effect of adding $40 billion to the domestic economy. It's estimated that a 25% increase in ethane supplies could create 400,000 manufacturing jobs alone. The question, of course, is sustainability. While it's unlikely that U.S. manufacturing will ever return to prior levels, most estimates put domestic natural gas supplies at 100 years, based on current production. In short, that leaves plenty of room to expand output, and still see a decades-long revival.
===============================
===============================
5. The countries of the West are no longer Christian in any meaningful sense!
Norman A. Bailey" on Middle East Mysteries
http://acdemocracy.org/middle-eastern-mysteries/
Extracts:

The lightning successes of the Islamic State (IS) in Syria and Iraq, have given rise to two mysteries difficult to explain:

First, given the fact that IS is militantly anti-Shi'a and has made no secret of its hatred for the Shiites and its intention to wipe them out wherever it rules, it is strange that the reaction of the Islamic Republic of Iran has been so lackadaisical.

The commander of the Quds Force, international wing of the Iranian Revolutionary Guard, the famous (or infamous) General Suleimani, went to Baghdad immediately after IS swept across northern and western Iraq in June, giving rise to the expectation that the Revolutionary Guard would intervene in massive fashion to break the IS momentum and drive it back. But nothing much has happened since, except for the dispatch of some military advisors.

This is particularly curious because having IS sprawled across a vast territory in Iraq and Syria destroys the Iranian grand strategy of a Shi'a arc across the Middle and Near East from Iran to Lebanon, incorporating Iraq and Syria.

Equally puzzling is the less than tepid response to the slaughter, injuries, rape, theft of property of Christians and destruction and desecration of churches in the entire region. Leave aside for the moment the hundreds of thousands of Muslims of all types that have been massacred from Libya to Iraq, or the Yazidis, Circassians, Assyrians and other groups.

The destruction of millennia-old Christian communities in the region is unprecedented in its ferocity and grotesque barbarism, and yet governments, the media and the public in the West simply don't seem to care, despite being supposedly "Christian" countries. Only the Vatican expresses grave concern, and there isn't much the Swiss Guard can do about the situation.

Massive demonstrations are held and fiery editorials written supporting the Palestinian cause in Gaza, where civilian casualties on the Gazan side are in the dozens. There are only polite editorials condemning the treatment of Christians (and others) throughout the Middle East and North Africa. There are no demonstrations denouncing IS. Only Israel.

The conclusions are inescapable. The countries of the West are no longer Christian in any meaningful sense and for a multitude of reasons, including a huge increase in their Islamic populations along with a general breakdown of traditional Judeo-Christian civilizational values of morality and ethics, and finally a weakening dedication to the principles underlying political democracy. For all the same reasons there is a frightening upsurge of anti-Semitism, especially in Europe. In the Middle East, only Israel represents traditional Western political, social, economic and moral values.

And it is for that very reason that it [i.e. Israel] is attacked and condemned.
===============================
===============================
6. Islamic State kills 500 Yazidis, burying some alive, claims human rights minister
 by Ahmed Rasheed
http://www.smh.com.au/world/islamic-state-kills-500-yazidis-burying-some-alive-claims-human-rights-minister-20140811-102l71.html
Date August 11, 2014 - 1
Extracts:Â 
 
Baghdad: Islamic State militants have killed at least 500 members of Iraq's Yazidi minority, burying some alive and taking hundreds of women as slaves, an Iraqi government minister told Reuters on Sunday.

The advance of Islamic State (previously known as the Islamic State of Iraq and the Levant, or ISIL) through northern Iraq has forced tens of thousands to flee, threatened the capital of the Kurdish autonomous region and provoked the first US air strikes in the area since Washington withdrew troops from Iraq in late 2011.
 
"We have striking evidence obtained from Yazidis fleeing Sinjar and some who escaped death, and also crime scene images that show indisputably that the gangs of the Islamic State have executed at least 500 Yazidis after seizing Sinjar," he said

"Some of the victims, including women and children were buried alive in scattered mass graves in and around Sinjar."
 
Yazidi women have reportedly been kidnapped by Islamic State militants.

In comments likely to put pressure on Washington to step up its response to Islamic State, Iraqi rights minister Sudani said: "The terrorist Islamic State has also taken at least 300 Yazidi women as slaves and locked some of them inside a police station in Sinjar and transferred others to the town of Tal Afar. We are afraid they will take them outside the country.
===============================
===============================
7. UK completes incineration of Syrian chemicals. Note assistance given by other Israelite Nations such as Finland, Denmark, and Norway.
[Other nations such as China, Russia, and Germany also contributed but these nations have an interest in the matter whereas the smaller Israelite entities have more purely humanitarian motives.]

Press release
UK completes incineration of Syrian chemicals
From:Foreign & Commonwealth Office and Tobias Ellwood MP
Published  6 August 2014
https://www.gov.uk/government/news/uk-completes-incineration-of-syrian-chemicals

Extracts:

Today marked the completion of incineration at Ellesmere Port of around 190
tonnes of Syrian chemical material, intended for use by the Assad regime to
manufacture nerve agent.
As previously announced, the UK agreed to destroy approximately 15% of the
total declared Syrian chemical stockpile in commercial facilities.

Minister for the Middle East and North Africa, Tobias Ellwood, said:
'By destroying these chemicals, the United Kingdom has played its part in
the international effort to ensure that Assad's chemical weapons can never
again be used against the Syrian people. The removal, and now the
destruction in four countries, of the declared Syrian chemical stockpile
show what can be achieved when the international community, including
Russia, agrees to work together for the common good.

....as the conflict continues to claim hundreds of lives
each month, despite the efforts of the moderate opposition to protect the
Syrian people from both Assad and extremists.

'Completing destruction of the declared stockpile does not mark the closure
of the chemical weapons chapter. Gaps and inconsistencies in Syria's
declaration need to be resolved. There continue to be credible reports of
attacks using industrial chemicals such as chlorine. The OPCW Fact Finding
Mission's interim conclusions stated that the available information lent
credence to the view that these attacks were being systematically
orchestrated. The Mission must leave no stone unturned in its investigation,
and the perpetrators of such barbaric acts must be held accountable.'
...The chemical stockpile declared by the Assad regime comprised some 1300
tonnes. Part of the remainder is being destroyed at commercial facilities in
Finland and the United States, whilst the chemicals posing the greatest
concern are first being hydrolysed at sea aboard the US ship Cape Ray. The
resulting less harmful effluent will then be destroyed in Germany and
Finland.

The effort to remove the Syrian chemical stockpile has been led by the
OPCW [Organisation for the Prohibition of Chemical Weapons]
, with significant contributions from several nations. Denmark and
Norway led the maritime task force which transported the chemicals out of
Syria; Russia and China contributed naval escorts needed for security off
the coast of Syria; the Royal Navy also provided naval protection in the
eastern Mediterranean; Finland provided specialist technical expertise;
Italy provided a port for transhipment of material; and the USA, Germany and
Finland are all contributing to the subsequent safe handling and destruction
of the chemicals.
________________________________________
IMRA - Independent Media Review and Analysis
Website: www.imra.org.il